I share my studio with some hard working "gals". Even though they're just machines, they are capable of turning a pile of scraps into some beautiful quilts in less time than it would take me to thread a needle. Why do I think they are "gals" and not guys? Because sometimes, I just need to unplug them and throw some dark chocolate at them. I've never met a guy that required dark chocolate after a hot mess of a day.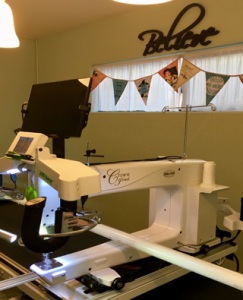 MAE WEST – (BabyLock Crown Jewel Longarm)
She glides along on her very voluptuous 10′ rack as she turns your ideas into realities. This pinup girl actually has a brain full of digital designs for a smooth all-over edge-to-edge design of your liking. If you desire a custom design, the leashes come off and her sassy side emerges.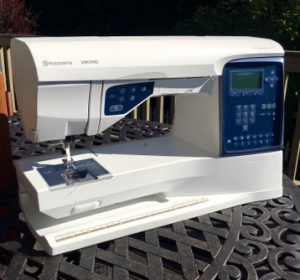 MARILYN MONROE – (Husqvarna Sapphire 830)
If my studio was on fire, Marilyn would be in my bug-out bag. This gal is my Rock Star Warrior. Speaking of Warriors, this pin-up girl is responsible for stitching up Quilts of Valor, capable of bringing care & comfort to Veterans!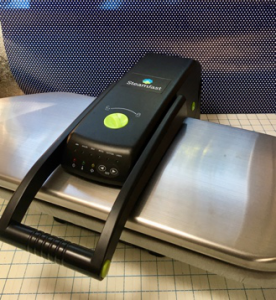 MARGARET THATCHER – (Steam Press)
Also known as The Iron Lady of Great Britain, this gal doesn't mess around. Her only job in my studio is to convince your knit t-shirts that they are now non-knit and they WILL behave in your t-shirt quilt. She's very convincing and leaves no other options on the table.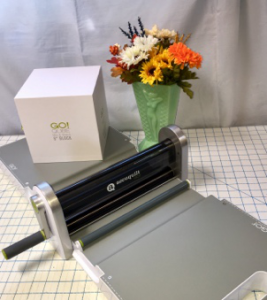 LADY DI – (Accuquilt)
The newest addition to my hard working gal-pal pinups is my die press, Accuquilt. Since I intend to be quilting for a very long time, she can expedite all the cutting in a fraction of the time.