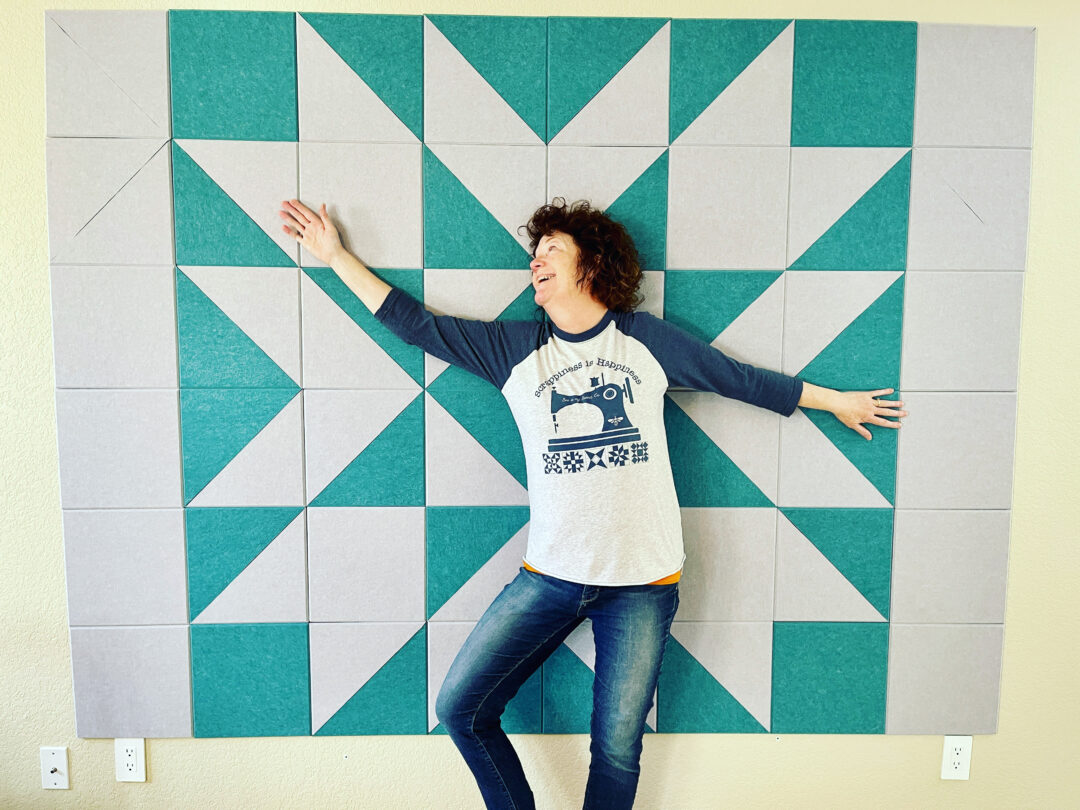 How to Create a Barn Quilt Design Wall
How To Create a Barn Quilt Design Wall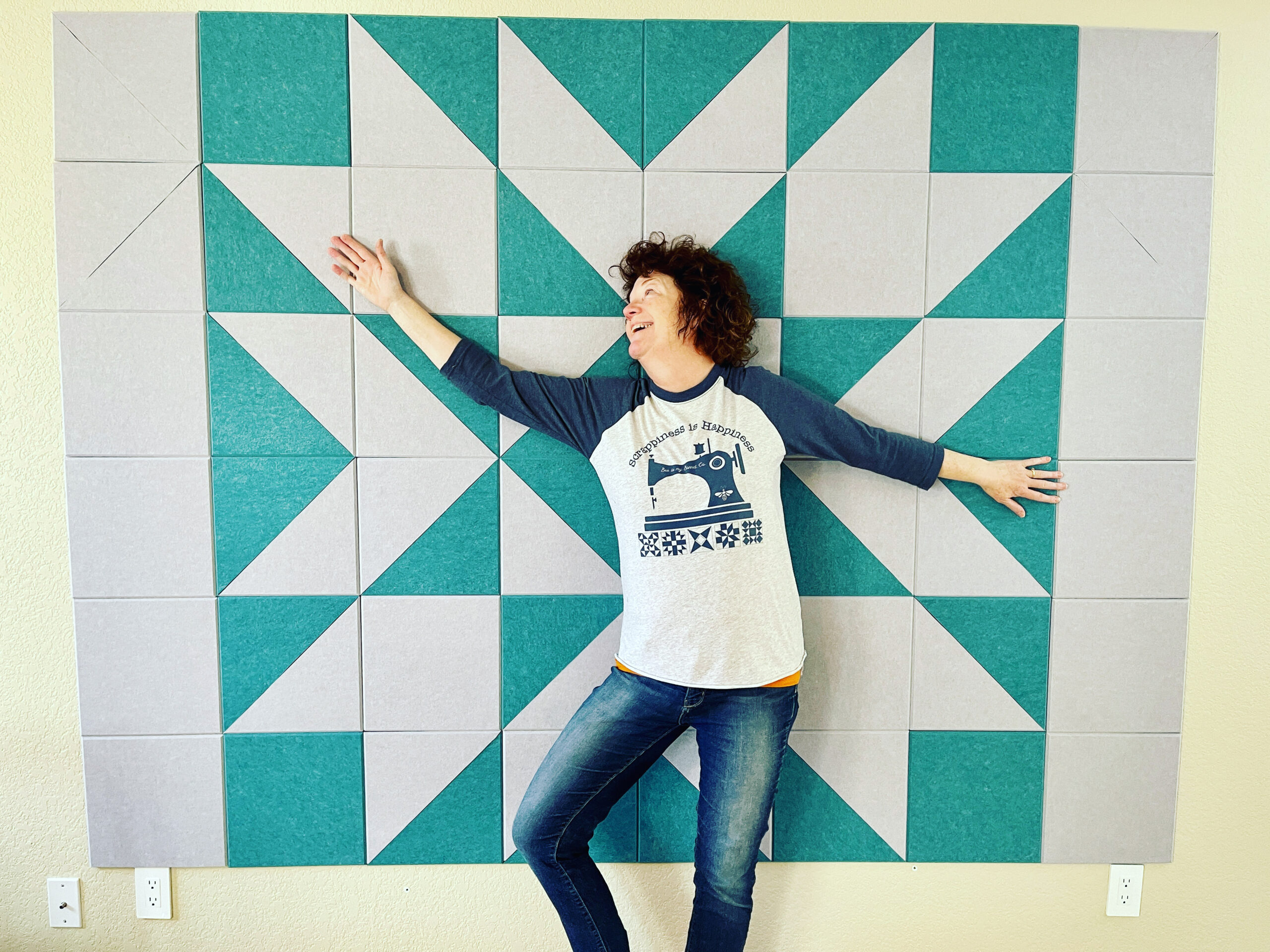 Every quilter benefits from a hearty design wall. Why not combine your love for barn quilts with your design wall? 
Barn Quilts in the Wild
Anyone knowing me for more than 5 minutes is very aware that I'm wild about barn quilts.  There is always a story behind each one.  Every time I spot a barn quilt, I'm filled with questions: Why was this block chosen?  Why were these colors picked?  Tell me about the placement and location where your barn quilt is mounted.
Sometimes I find a single barn quilt and sometimes I find a cluster of them.  Some send a message as in this Quilt of Valor barn quilt.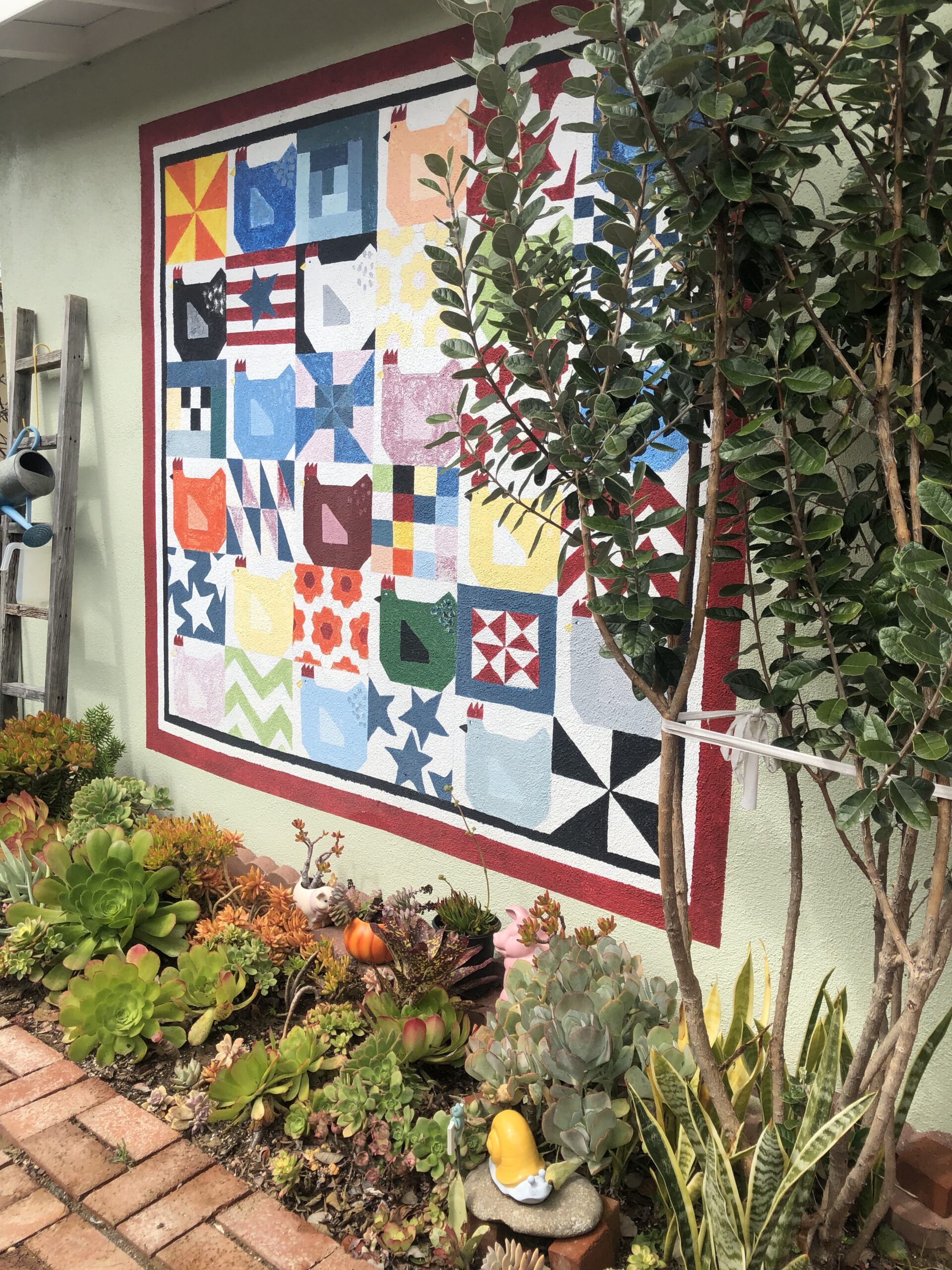 Some reveal the fun personality in the home.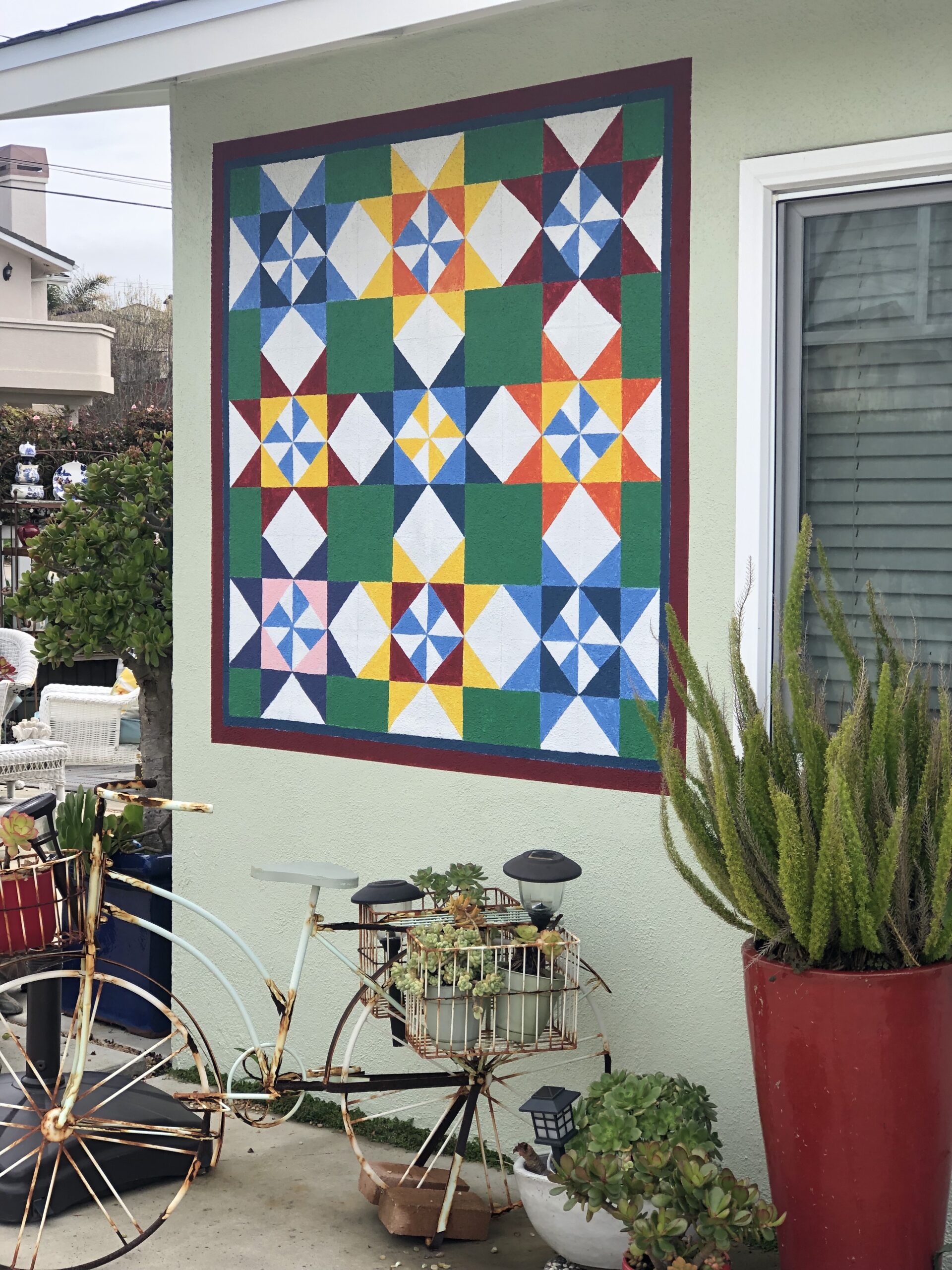 Barn quilts are sometimes painted onto wood and then hung on a fence while others are painted directly onto the home. 
They can be as small as a Christmas ornament or as large as a garage door. 
Every one of them is a piece of art with a story dancing around the fringes.  And once you see them, you will never be able to unsee them.  My camera is full of barn quilts of all flavors.  
Barn Quilt vs. Design Wall
Crawling around on the floor to decide on quilt layouts just doesn't work for me anymore.  Moving my work surface vertically onto a wall puts me in the camp of working "smarter, not harder".  Since my boring blank wall in my quilting studio was just screaming for some attention, I decided to combine my love of barn quilts with my need for a large design wall.
BAM!  Joy Sparked!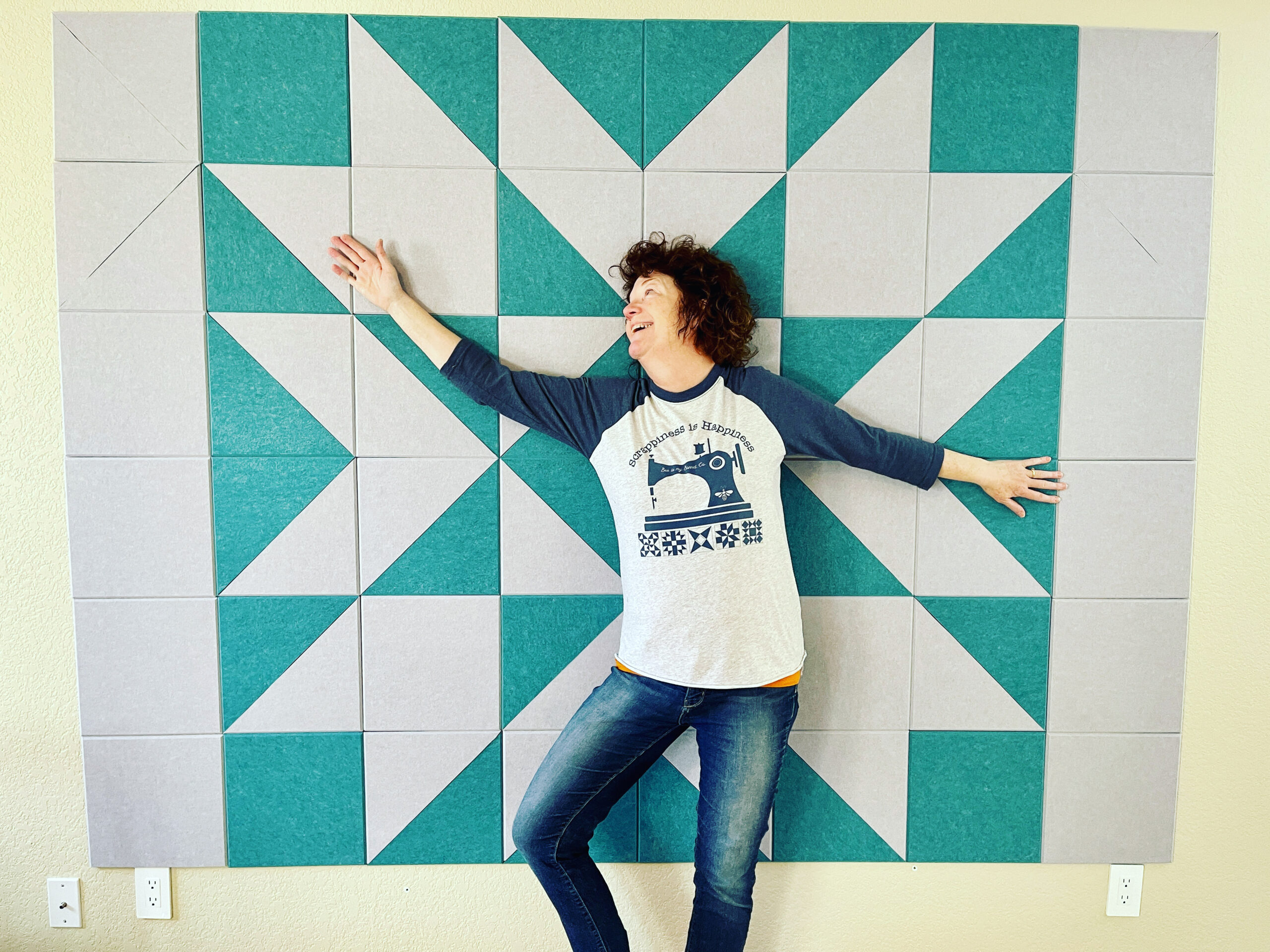 Pro-Tip:
When moving quilt layouts to a vertical position (a wall) rather than a horizontal position (the floor), use the magic of gravity by stitching blocks together in columns rather than rows.  I can work more efficiently when stitching quilt blocks together as columns as I build my quilt tops.  
============================================
This barn quilt design wall is now the first thing I see every time I walk into my quilt studio. I either see my HUGE barn quilt or a quilt I'm working on. Either way, LIFE IS GOOD!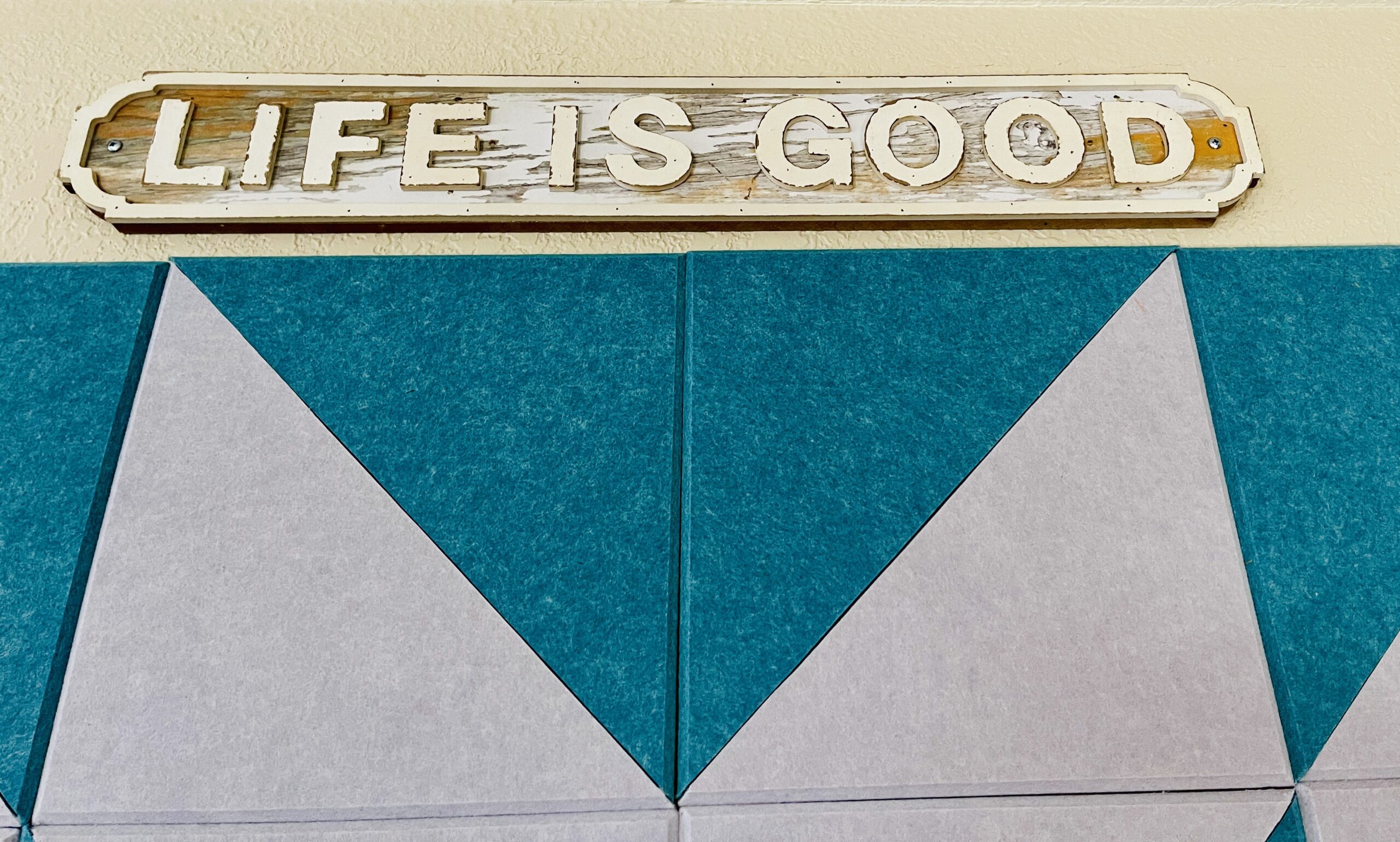 How to Create a Barn Quilt Design Wall
One day, my hubby (aka The Sexy Beast) was pondering a solution to tamp down the noise level in his office.  He found a series of noise-absorbing acoustical tiles he could mount with double sided tape above his desk.  Like a big wall puzzle, when the tiles are mounted in the correct position, a picture emerges.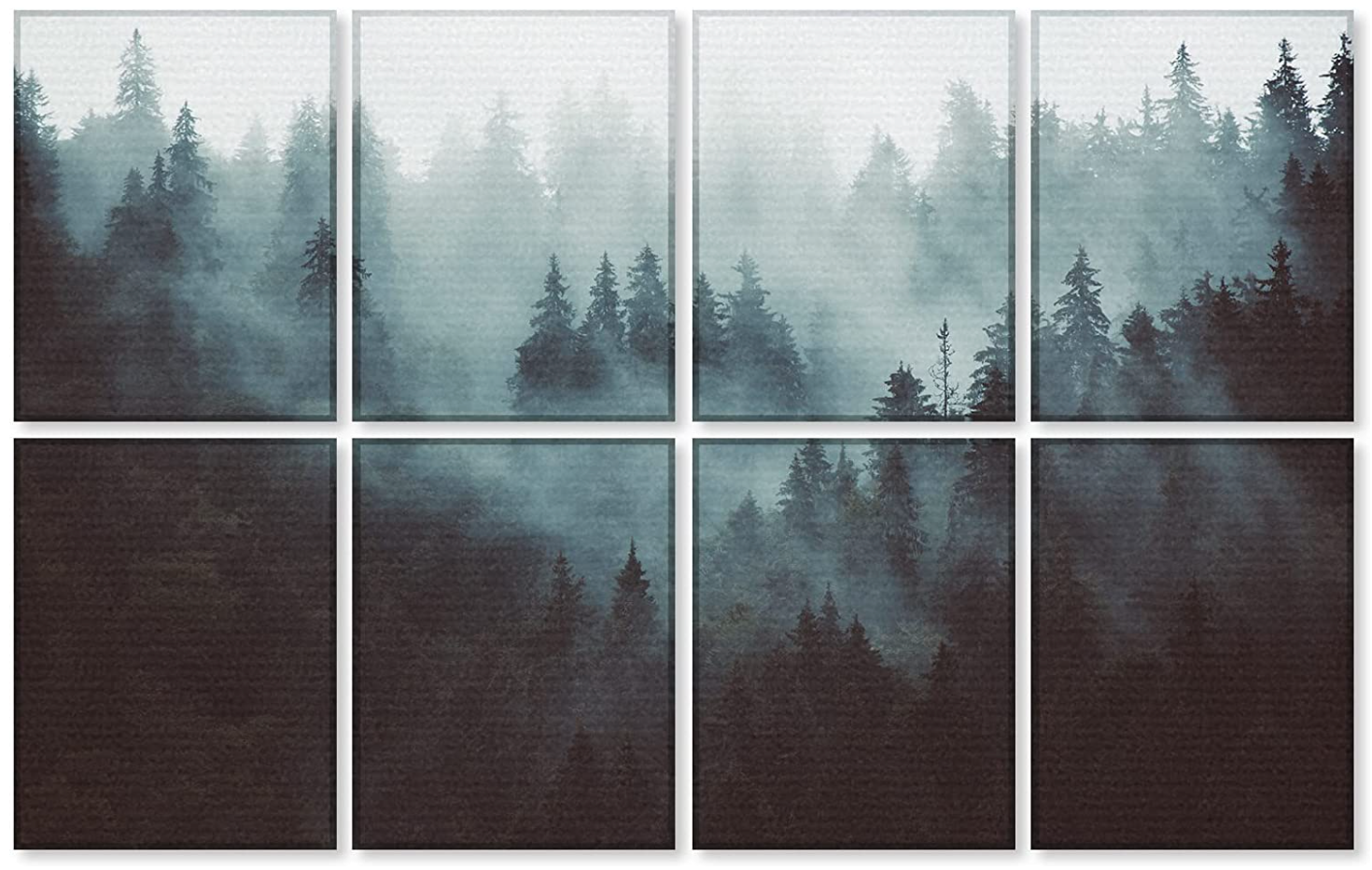 This is about the time the idea hit me: could acoustical panels become my new design wall?
Let the Design Wall Fun Begin
Researching some Amazon links, I found all kinds of acoustical panels in different shapes, sizes and colors.  Jumping onto Electric Quilt, I began designing some fun barn quilt patterns.  I played around with some color variations until I narrowed down exactly what I wanted.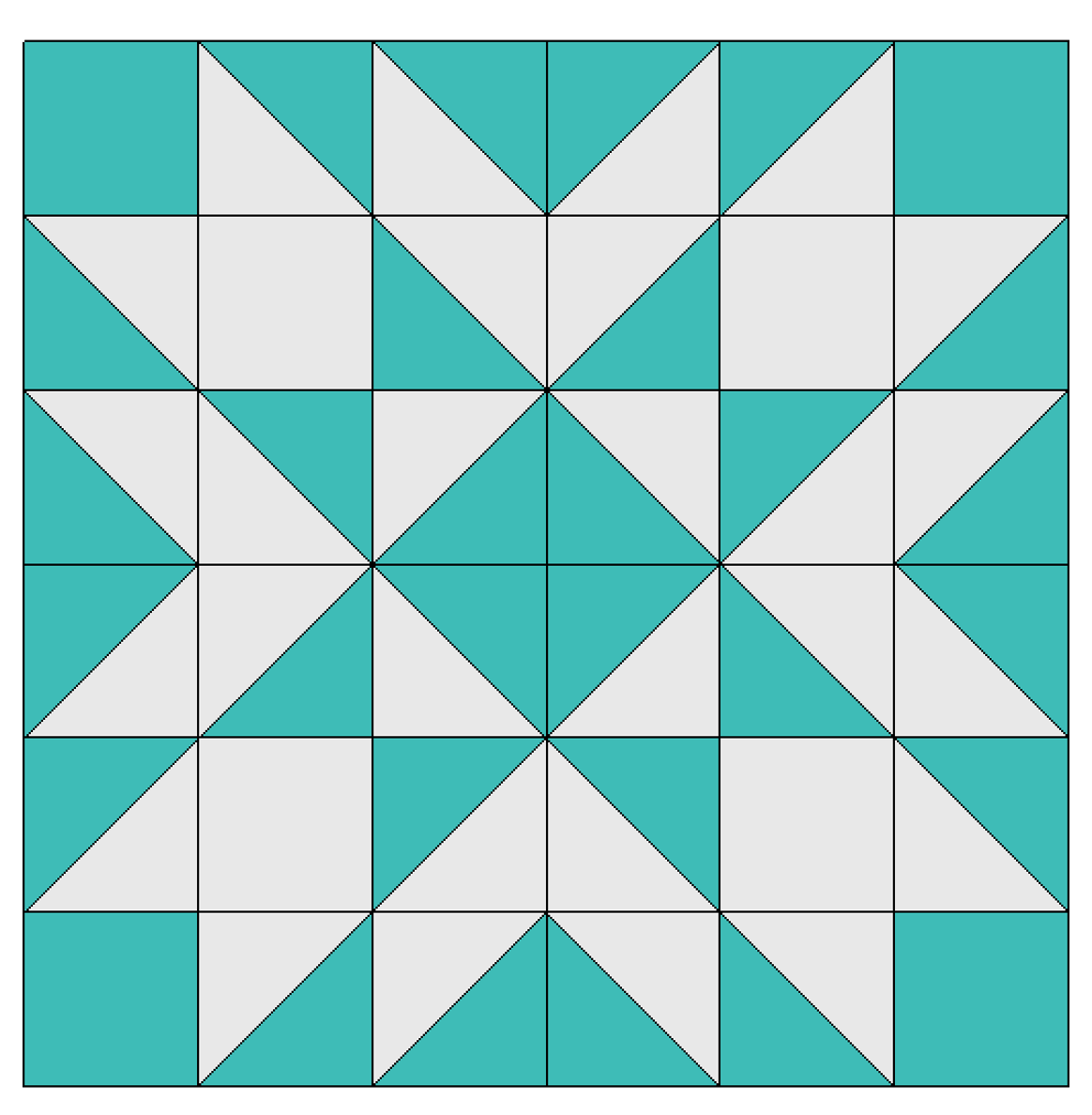 The acoustical tiles I chose are 12″ x 12″.  The background color I chose is a light gray because I wanted it to subtly stand out from the wall color.  The focus color I chose for the star is light turquoise because that's a color in my business branding.
I knew I'd have to make some half-square triangles to pull off my star pattern.  Using a ruler and a box cutter, I began cutting the 12″ x 12″ tiles diagonally on the backside of the tiles.  On the front of the tiles, there is a beveled edge I wanted to keep clean so I made all my cuts from the backside.  Just like cutting cardboard, I began my cut by scoring.  With each cutting pass, I cut a little deeper.  Didn't take very long to power through all my half-square triangles required for the pattern I created.
Barn Quilt Puzzle
The Sexy Beast loves puzzles so I didn't have to twist his arm to help me.  I printed out my pattern and taped it to the wall.  Next we established the perimeter and taped off a level line to begin the process.
To mount each tile, I used double sided foam tape.  It comes in pre-cut sheets of 1½" x 1½" squares.  On the uncut 12″ x 12″ tiles, I used 5 pieces of tape (4 corners and middle).  On the half-square triangles, I used 3 pieces (3 corners).
The Sexy Beast had fun creating the world's biggest puzzle.  He's a keeper!  And I'm doing the happy Curly Girl dance!
Acoustical tiles don't have the gripping power as a flannel design wall does however, they are made of dense material I could use pins on.  I'm perfectly fine with that because most of my quilt designs are for T-shirt quilts which can be heavy.  I found some corsage pins that work beautifully on the dense material of the tiles.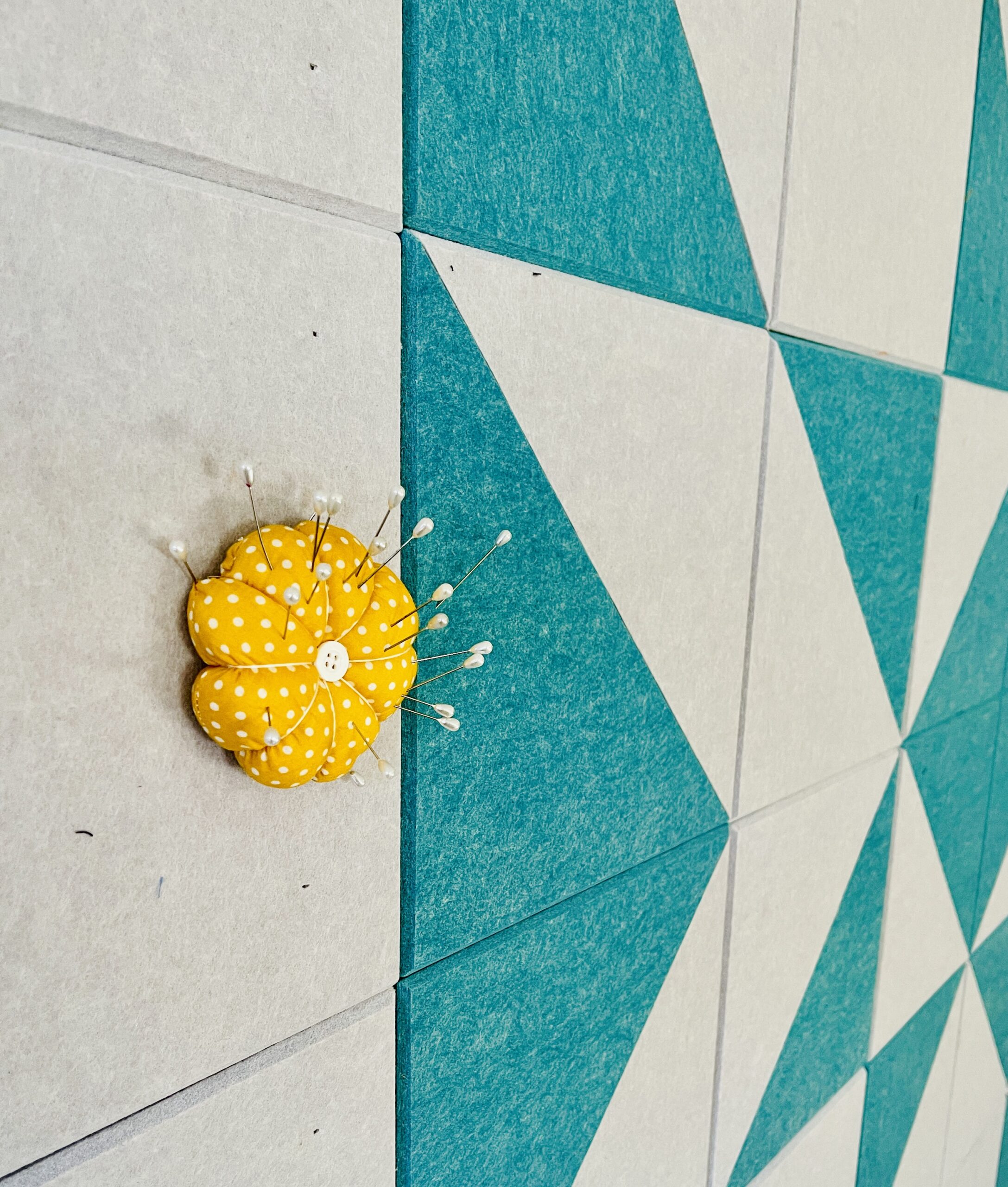 I use a fun little pin cushion that sparks serious joy in me to hold my pins.  Using a few corsage pins, I to attached it to an acoustical tile so it will never wander off.  
Tools & Shopping List
The hardest part of this project is settling on the pattern, the colors and the placement.  Unless you have a band saw available, I would suggest picking a pattern with simple cuts.  For me, a Bargello barn quilt would be impossible.  Once all this is decided on, these are the tools I used and my shopping list:
Painters tape
Level
Ruler (I used my quilting ruler)
Box cutter with fresh sharp blade
Scrap board to protect table/mat when cutting tiles
If you want to make your design wall just like mine, here's your shopping list:
Let's Do This!
I'm absolutely giddy about how this project turned out.  I love the multiple functions of this barn quilt design wall.  Rustic art.  Sound absorbing.  Functional wall.  Just pure joy!   I have some extra tiles, another wall and a whole bunch of imagination.  The possibilities are endless!
Drop a comment below to tell me how you'll be using your blank wall. I will be your biggest cheerleader!  Until next time we meet…
HUGS!  And many Blessings
Ps – I'm offering my fun Mishmash Medley scrap pattern for FREE.  Just imagine all the scrap quilting fun you can have with this pattern.  Happy Stitching, my Friend!