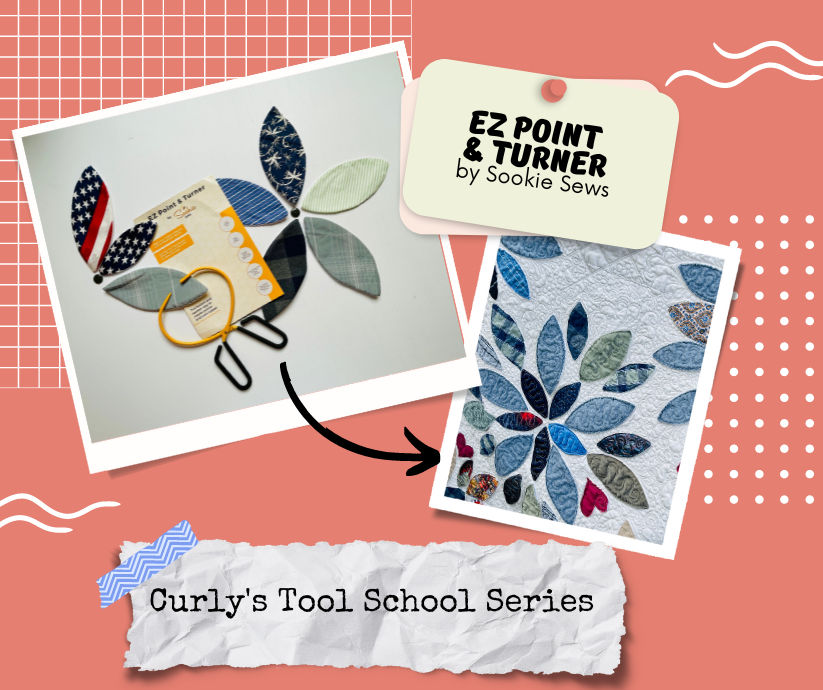 Everything You Need to Know About EZ Point & Turner Tool by Sookie Sews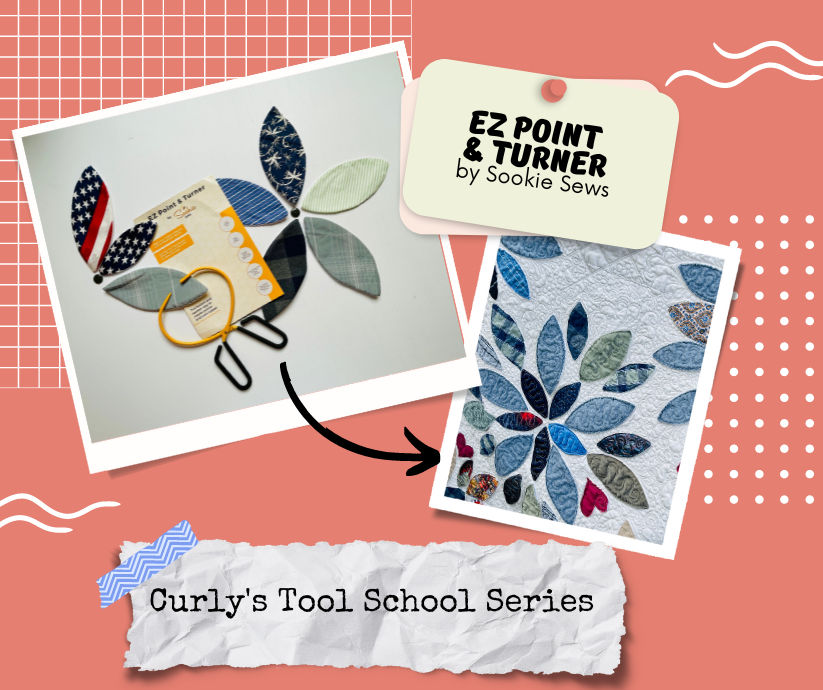 In my busy corner of the world, I'm always on the hunt for tools that simplify and speeds up the process of quilting.  The EZ Point & Turner Tool by Sookie Sews qualifies and earns a spot in my studio.  This tool really pulls her weight and makes the tedious time-consuming task of "petal flipping" a joy.  I will be covering everything you need to know about EZ Point & Turner today.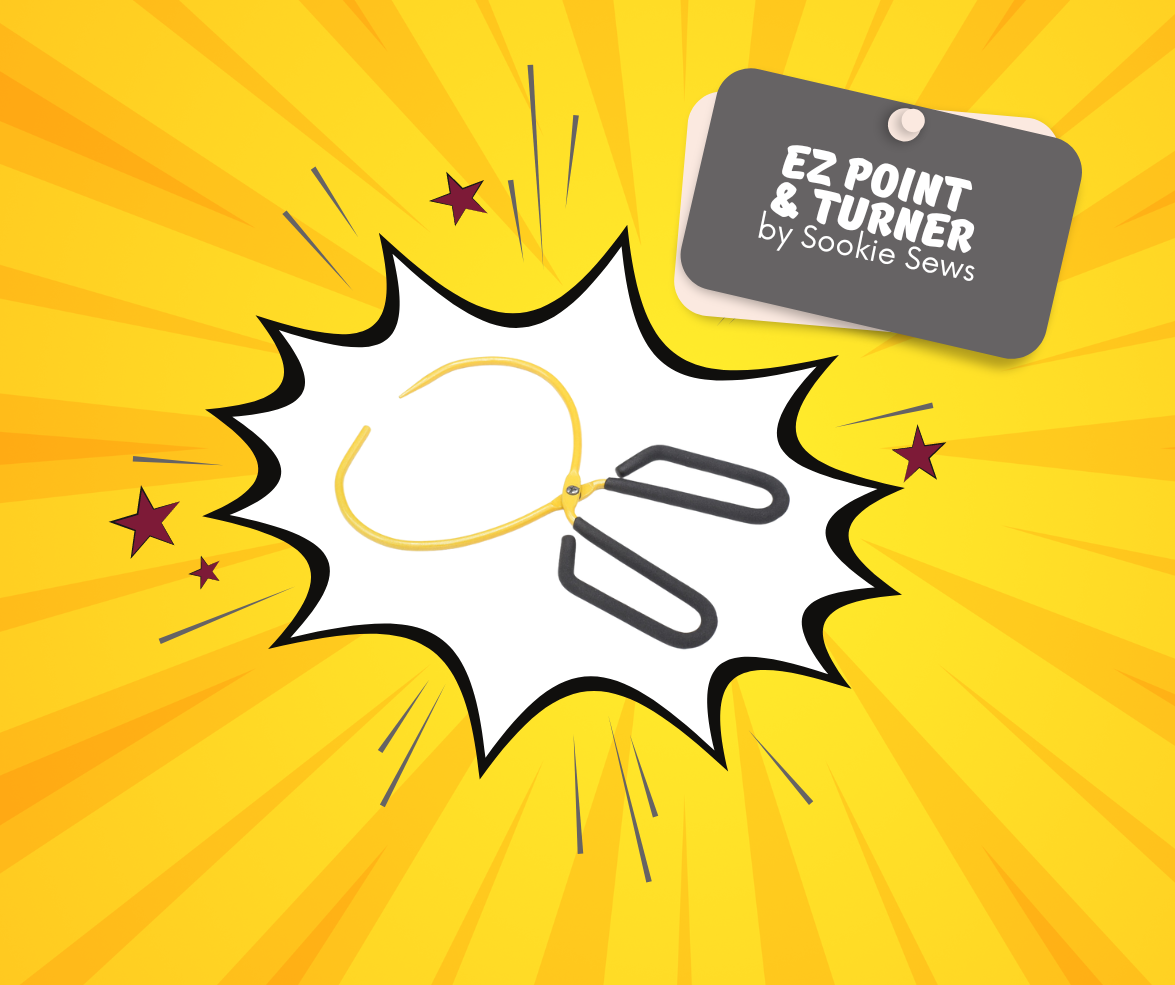 What is the EZ Point & Turner Tool?
EZ Point & Turner is a small, metal tool with a screw hinge that helps turn small fabric pieces right side out. One side of the EZ Point & Turner has a point while the other side is a tube.  When the EZ Point & Turner is in the closed position, the point gently fits inside the tube.
The original tool was designed in the 1970's to turn spaghetti straps right side out.  Sookie Sews teamed up with Famore Cutlery to re-imagine this hard-working tool that's designed to make sewing and quilting projects more efficient and enjoyable.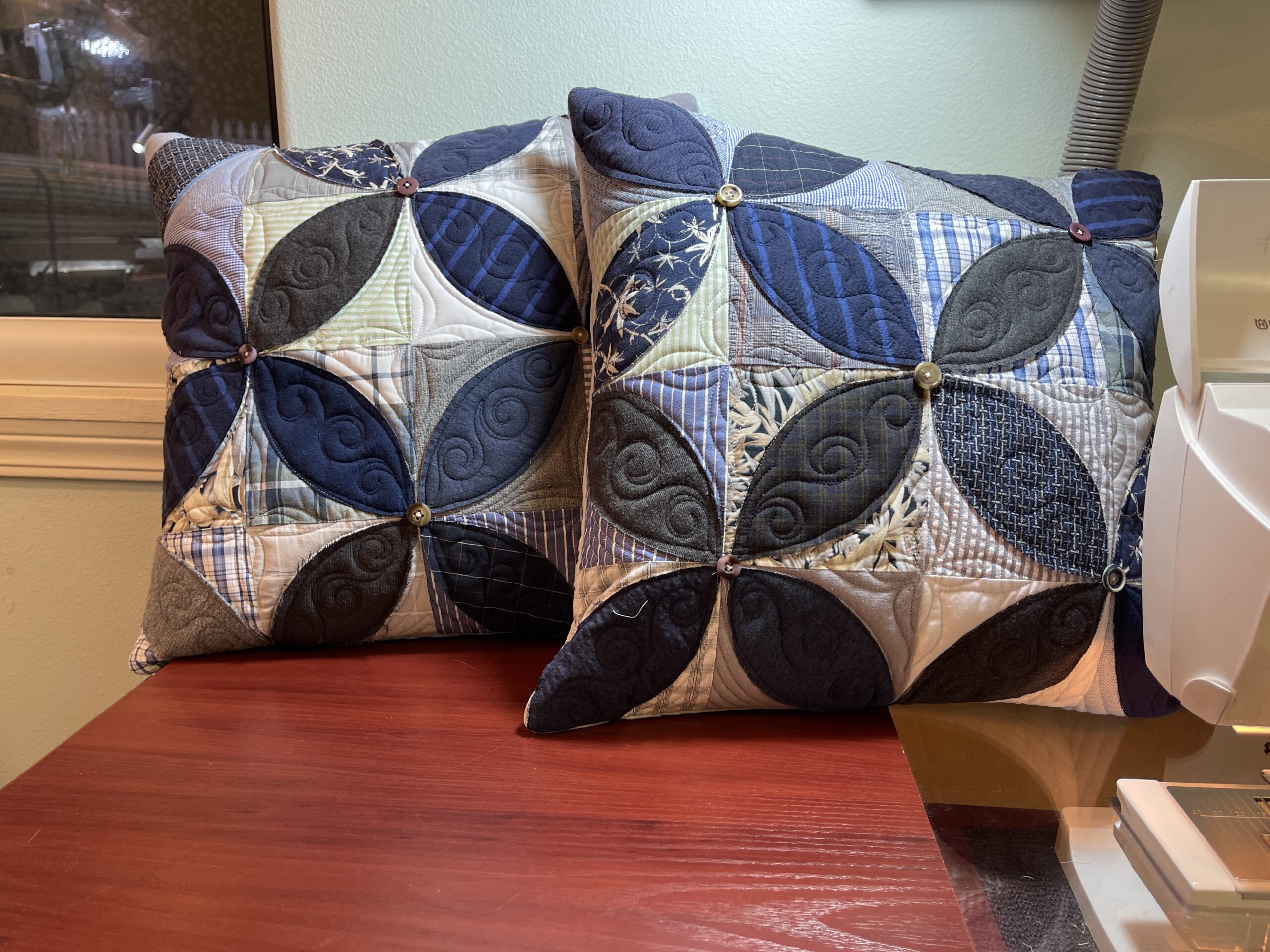 EZ Point & Turner tool beautifully transforms a pile of clothes into Legacy Flower Burst quilts and pillows.  I can quickly create lots of "petals", making sharp points and smooth curves without poking through well-loved fabric from a box of clothes brought to me from a grieving family. The soft grip handles makes it easy to open and close.  The point side of this tool locks into the groove to easily turn even the smallest "petal" or heart shape.  The point is slender enough to get into the tightest spots without doing damage to fragile fabric.
How does EZ Point & Turner Tool work?
EZ Point & Turner Tool works by providing a smooth, slender surface that allows to easily turn fabric right side out.  I create hundreds of petals from clothing by stitching petal shapes onto scrap fabric.  Turning all those little petals right side out and creating the points can be a daunting task.  Once the petals are stitched down to scrap fabric, I cut a small slit in the scrap fabric, insert the tube part of the EZ Point & Turner, and flip the petal right side out.  Using the point side of the tool, I push out the point of the petal.  To smooth out the side of the petal, I use the curved edges of the EZ Point & Turner Tool. 
What are the benefits of using the EZ Point & Turner Tool?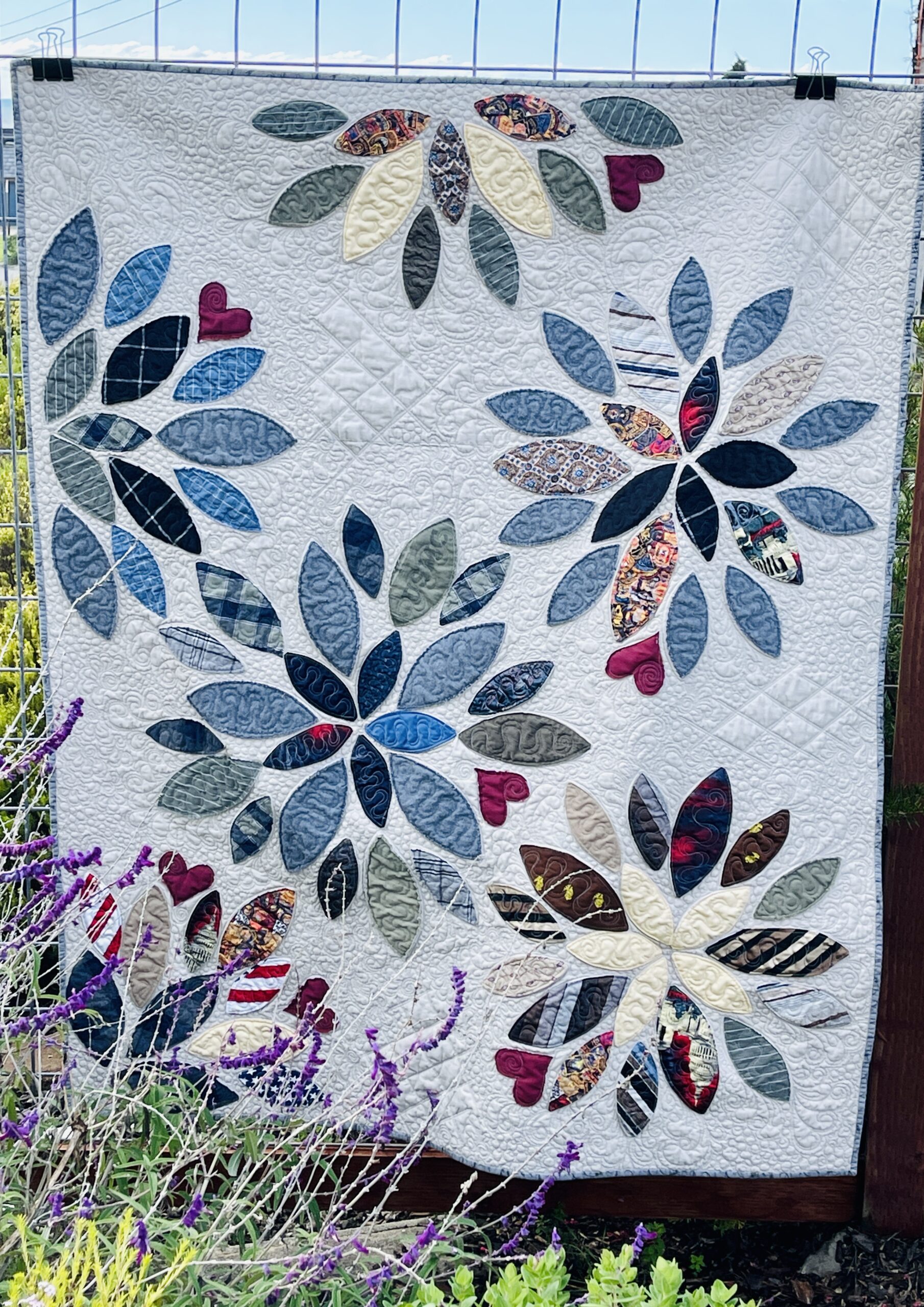 EZ Point & Turner makes it easier to turn and smooth out all the little petals for my Legacy Flower Burst quilts. The grief journey is rotten but Legacy Flower Burst quilts creates a beautiful garden of memories that echo throughout generations.  This tool saves me hours of daunting and frustrating work.  With EZ Point & Turner, I have serious "petal power" now.  Most the petal-turning work I can do in front of the TV while I watch a who-done-it-movie.
Can the EZ Point & Turner Tool be used for different types of fabrics?
When grieving families contact me, they're ready to begin the Legacy process of building memory quilts.  It's always difficult to begin sifting through a loved one's closet.  10 Easy Steps is a step by step action item list I created to gently guide them through the process.  Giving them instructions on the best clothing to use to make their quilts a smashing success, by the time they are done with this step, they can't wait to get started on their Legacy quilts.  Cotton and cotton/poly are my favorite pieces of clothing only because I can make these fabrics play well with each other in a quilt.  I use different densities of fabrics from hankie-thin to blue-jean thick.  The EZ Point & Turner Tool does a great job with all the densities and thicknesses.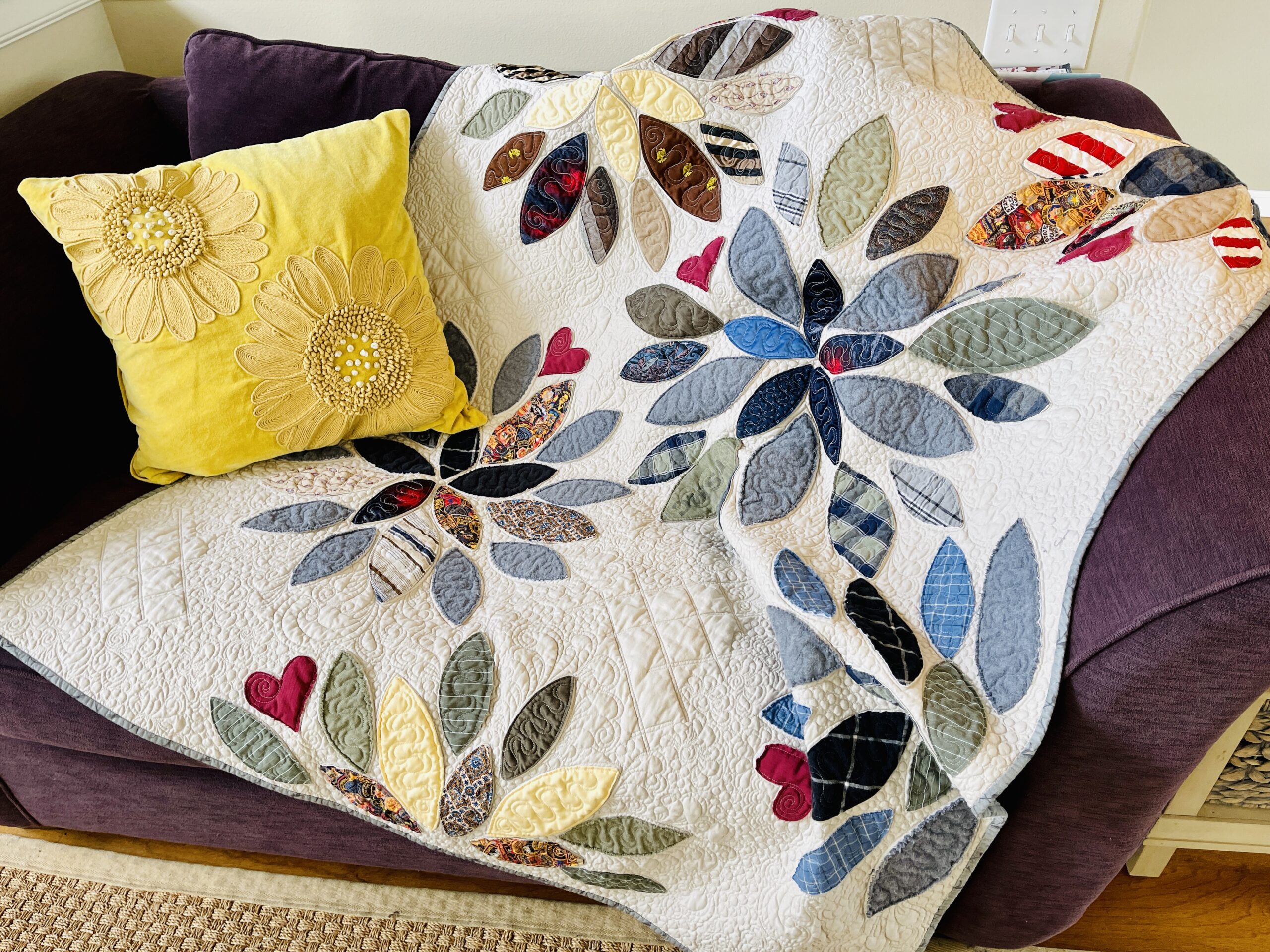 Where can I buy the EZ Point & Turner Tool?
The EZ Point & Turner Tool is available in 2 fabulous sizes.  I use the smaller size because it's perfect for my needs.  It's just the right size to put in my bag with awaiting petals to be flipped.  Both sizes can be purchased online at Sookie Sews or Famore Cutlery.  You could also ask your local quilt shop if you could order through them.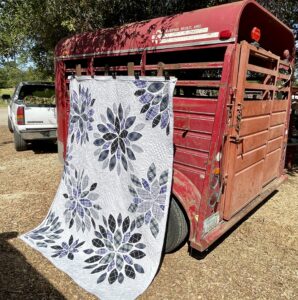 What are some projects that can be made using the EZ Point & Turner Tool?
Sookie Sews website is buzzing with all kinds of fun sewing and embroidery projects that use the EZ Point & Turner Tool.  From patterns to courses, you can stay busy as a bee over on Sookie Sews.
Give EZ Point & Turner a try!
I have many tools that makes quilting an absolute pleasure but the EZ Point & Turner is very high up on my list of go-to tools.  If you're frustrated as you're wrangling pieces of fabric, consider putting an EZ Point & Turner in your tool box.  
Drop a comment below to tell me how you'll be using your EZ Point & Turner.  If you have a question about this amazing tool, put it in the comments below.
I'm offering my fun Mishmash Medley scrap pattern for FREE.  Just imagine all the scrap quilting fun you can have with this pattern. 
Happy Stitching, my Friend!
Kerry