Patriotic Patchwork: Weaving Red, White, and Blue
Do you have some red, white, and blue scrap fabrics from previous quilting projects you've been collecting?  Let's dive in, create a scrap quilt and infuse it with a touch of patriotism.  Whether you're celebrating a national holiday, showcasing your love for your country, or simply embracing the timeless beauty of these classic colors, Mishmash Medley: Valor Edition will provide you with tips and tricks to craft a patriotic masterpiece.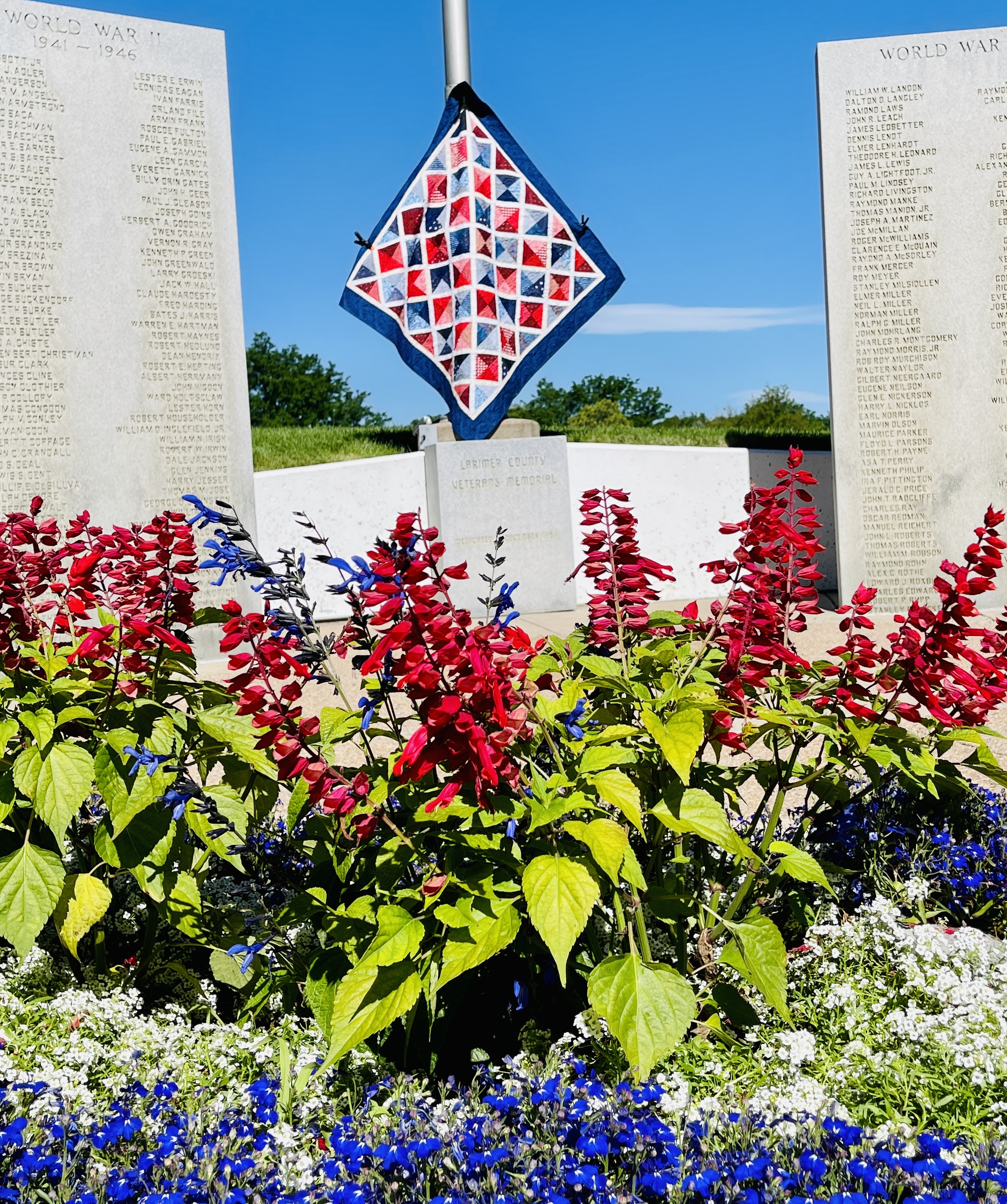 Color Coordination and Balance:
Working with only 3 colors: red, white, and blue might feel a bit limiting but striking a fun sparkle within your quilt is easy if you keep the light, medium and dark value system in mind.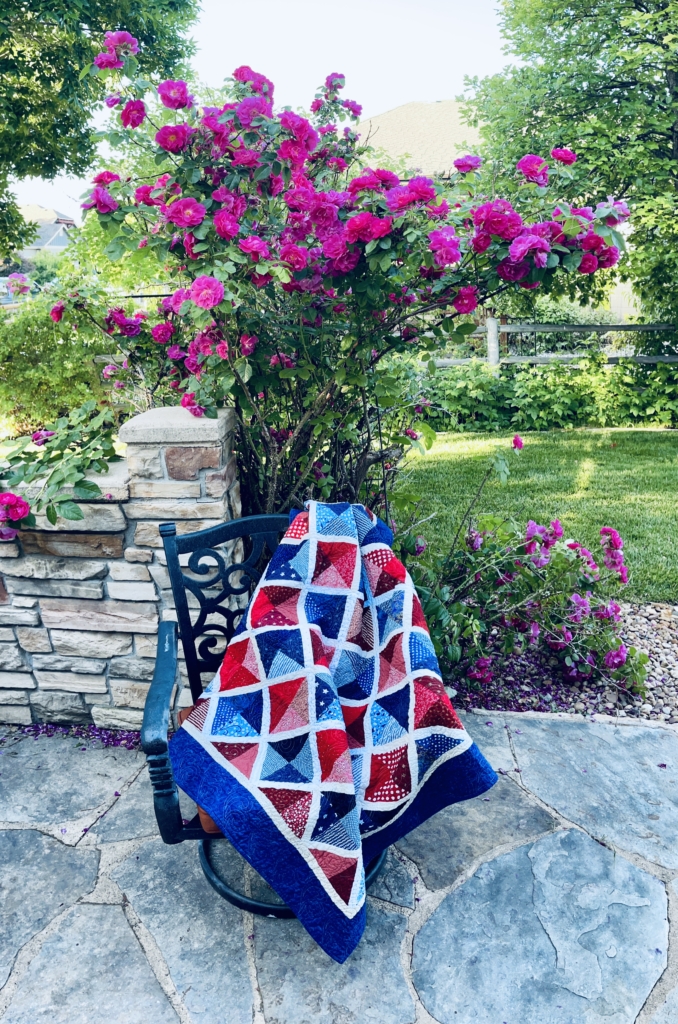 In my opinion, color value is the secret sauce to a successful scrap quilt.  In the example above, you'll be able to quickly pick up the light, medium, and dark values of the red and blue fabrics.  However, looking at the quilt from afar, it just sparkles with the different facets of the red and blue fabrics.
Mixing Patterns and Textures:
Incorporating a mix of patterns and textures can elevate the visual appeal of your scrap quilt.  I use a mix of small prints in florals, plaids, stripes, and geometrics to create contrast. Sprinkling in some unexpected solids also grabs attention.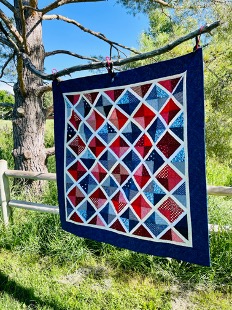 Have Some Fun
The best part of scrap quilting is it's a great opportunity to be playful and spontaneous.  This adds charm and uniqueness to your quilt design.  In this quilt pattern, I include a couple of different layouts to help get your started with experimentation.
I want to see your photos of your beautiful Mishmash Medley: Valor Edition quilts. Find me over on Instagram and Facebook. Post and tag me because I want to be your loudest cheerleader.
Until next time we meet…
HUGS!  And many Blessings to you
Kerry